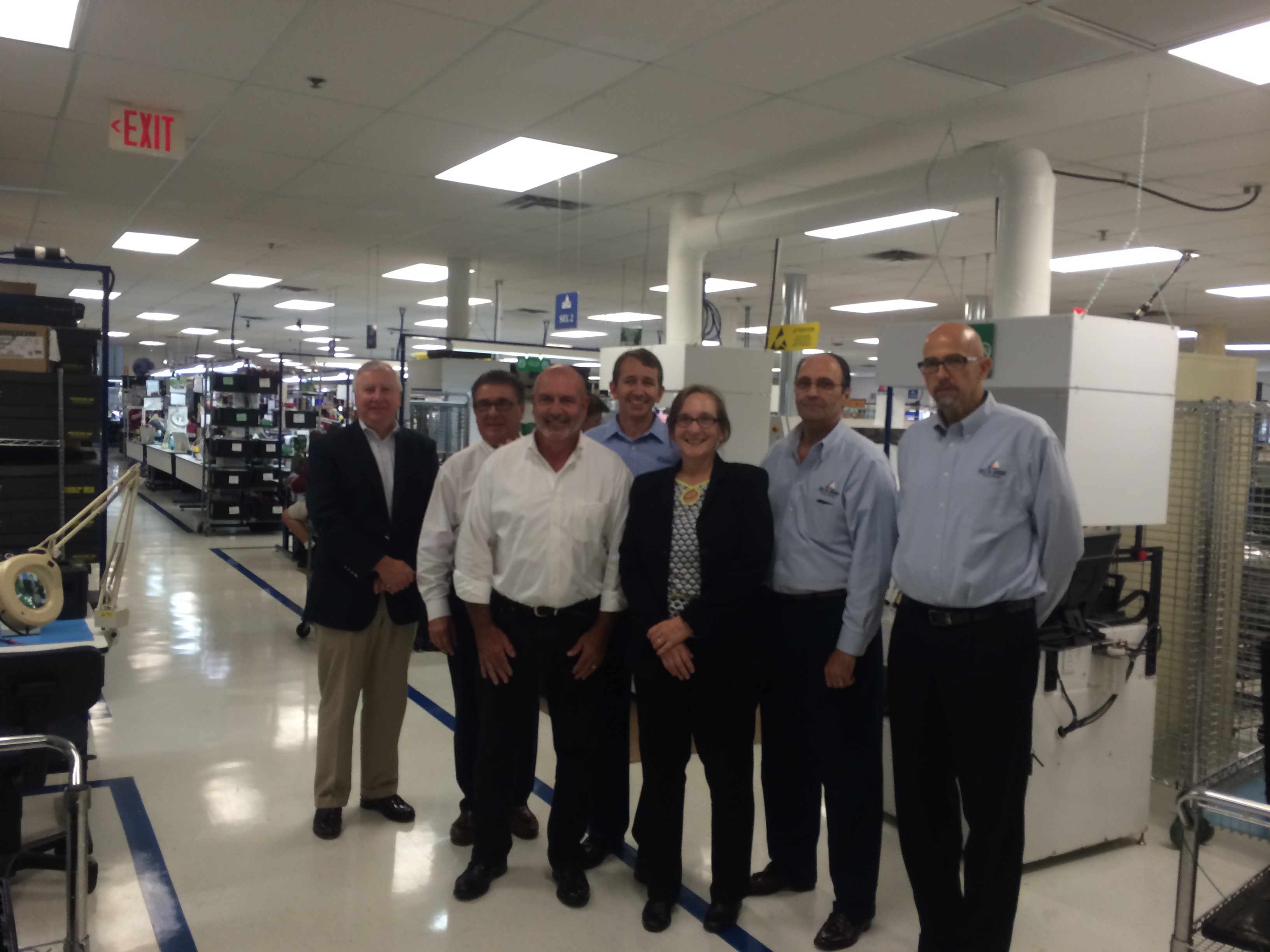 November 6, 2014 – Cocoa Beach, Fla. – Quantum Technology Sciences, a provider of intrusion detection and movement monitoring solutions, announces an expansion of their manufacturing relationship with Delta Group Electronics.
In July, Quantum selected Delta Group Electronics to provide EMS services in the production of the company's ASIS International security award winning single channel seismic acoustic sensor system. Following the selection of the manufacturing company this summer, Quantum has continued research and development to expand the company's security and surveillance product line. In February 2015, the company will release a multichannel version of their seismic acoustic intrusion detection sensor system. Today, Quantum will expand the relationship by tapping Delta Group Electronics to handle qualification and production of the company's multi-channel seismic acoustic sensor system.
In order to satisfy increasing assembly requirements of its Florida customers, Delta Group Electronics in completing construction of a 10,000 sq. ft. addition to its existing 35,000 sq. ft. facility on Gus Hipp Boulevard in Rockledge. The company has invested in additional equipment and has expanded its employment to 135 employees covering two shifts to support the growth of Quantum and its other customers.
"We are very excited that Quantum management has selected Delta Group as its EMS provider.  We are 100% committed to supporting Quantum's expanding product lines," says Harry Mueller, President & CEO of Delta Group Electronics.
"Our location on the Space Coast provided us with outstanding opportunities to identify highly capable partners to meet the sophisticated manufacturing needs of our product. It's even more rewarding to have partners fully vested in our success," says Quantum Technology Sciences CEO Mark Tinker. "Much of our revenue will come from outside Brevard County, so this type of growth benefits both our companies and our local community."
Tinker will meet with Mueller, tour the manufacturing facility and discuss how Delta will further prepare to meet the rapidly increase demand for Quantum's solutions.
About Quantum Technology Sciences

Quantum Technology Sciences designs and sells in-ground security solutions to safeguard highly valued assets, critical infrastructure, borders, and perimeters. Founded in 1991, Quantum is the first and only security solution capable of using a single concealed sensor to maintain an awareness perimeter where potential threats on land, underground, in the air and in the water are detected, tracked, and classified in real-time. For more information, visit www.qtsi.com.
About Delta Group Electronics

Founded in 1987, Delta Group Electronics, Inc. is a full-service Electronic Manufacturing Services (EMS) company offering low and mid-volume turnkey services for its customers in the aerospace, defense, medical, energy and commercial / industrial markets.  Based in Albuquerque, New Mexico, the company also has assembly operations in San Diego, Dallas, Fayetteville, Arkansas, and Rockledge, Florida with administrative offices in St. Louis.  The company's quality management certificates include ISO13485, AS9100C and ISO 9001:2008.  For more information contact Zoran Jecmenica at 321-631-0799 or at zjecmenica@deltagroupinc.com.