Tee up for Perimeter Security Technology and Top Golf!
Strengthen Security Posture
A security posture which leverages complementary technologies establishes defense in depth to increase the probability of deterring an intrusion. When innovative technology-driven companies, come together to work with utility companies to create layered security and safety solutions for critical assets.
Collaboration between non-line-of-sight technologies, sophisticated video imaging tools, physical barriers and access control represent the most solid stance on defense.
Learn from Subject Matter Experts
Interactive discussion and showcase of the latest in perimeter security solutions from the risk assessment to the fenceline and out to an extended awareness zone beyond the hard perimeter. Technologies to listen, see, alert and deny intrusion at high value assets and critical infrastructure.
Following the technology session, enjoy two hours of golfing and refreshments at the latest craze – Top Golf! For non-golfers, we will have a golf pro on hand to give you tips.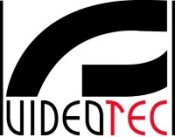 DENVER, CO
June 7, 2017
Top Golf
10601 E. Easter Ave.
Centennial, CO
CHARLOTTE, NC
June 14, 2017
Top Golf
3211 W. Arrowood Rd.
Charlotte, NC
HOUSTON, TX
June 21, 2017
Top Golf
1030 Memorial Brook Blvd.
Houston, TX
ALEXANDRIA, VA
June 28, 2017
Top Golf
6625 S. Van Dorn St.
Alexandria, VA