Intuition to Intelligence™
SENSE WHAT CAN'T BE SEEN.
Border Surveillance
Situational Awareness Beyond and Below the Wall
Gunshot Detection
Real-time Alerts to Multiple Weapon Calibers
Delivering Covert Physical Security and Operational Information
Intrusion detection and movement monitoring solutions
QA-100 with SADAR™ Named 2015 Security Product of the Year by ASIS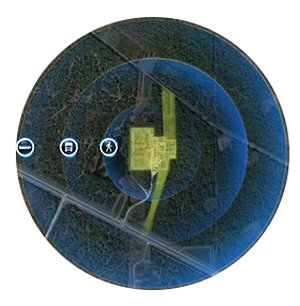 Detect and track the unseen beyond the fence line with covert NON-LINE-OF-SIGHT TECHNOLOGY.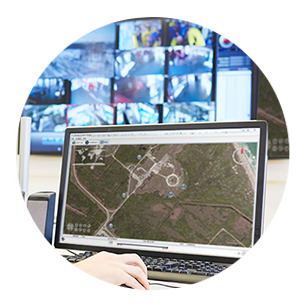 Enhanced collaboration between Security and Operations YIELDS COMPANY-WIDE RESILIENCE & RELIABILITY. 
Voice Recognition for the Earth
SECURITY INFOWATCH: Perimeter Intrusion Feature
PROTECTING THE GRID FROM ACTIVE SHOOTERS
The facts are simple, straightforward, well-known, and unsettling. Gunfire and power utility substations are not friends. There are people in America with the means and motivation to disrupt local, regional and even national power distribution. In 2013, the Metcalf substation shooting highlighted the vulnerability of the nation's electrical grid and became a case study regarding the expense of repairing and hardening of electrical system assets. Metcalf was an iconic event but multiple other shootings preceded it and have followed in Florida, New York, Oklahoma, South Dakota, Vermont, and Arizona.
READ ARTICLE
Gunshot Detection Released

REAL-TIME GUNSHOT DETECTION & CLASSIFICATION
Vector series seismic-acoustic intrusion detection solution enhances critical asset situational awareness by providing real-time notification of gunshots fired from rifles, handguns, or shotguns of multiple calibers and gauges from distances up to 500 meters from the deployed sensors without needing line of sight.
The technology will immediately report gunshots fired, date and time of activity. The gunshot alert information can be delivered into a security command center at remote locations as well as be sent by text message to mobile devices for operators in the field.
Read More
Download our Publications